Everyday Education is a great resource for anyone homeschooling High School or any one planning on homeschooling through High School!

Unicorn

and I have been blessed to review Introduction to Literature. The first of 5 courses in Everyday Education's Excellence in Literature series.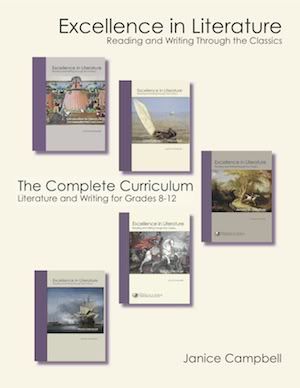 About Introduction to Literature:
~Grades 8-12
~Available in Print ($29+S&H) or E-book ($27)
~College Preparatory
~Honor's Option
~Literature and Composition
~Includes Novels, Short Stories, Poems and Drama
~Students will analyze works by completing essays, approach papers and more
~Sample Papers Included
~Paper/Essay Grading Rubrics
~Links to Short Stories included
~Novels to be purchased separately (many are available free via e-readers)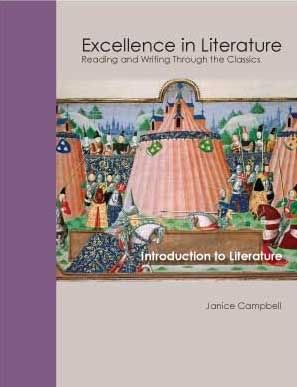 From the Website:
By the end of the course, students will:
Understand the process of writing, including the use of tools such as a writer's handbook, dictionary, and thesaurus.

Have specific understanding of selected representative texts by major authors of the periods studied.

Have a general understanding of the historical and cultural contexts of the works.

Be able to analyze literary texts and present thoughtfully developed ideas in writing.

Demonstrate competence in essay organization, style, and mechanics.
Unit 1: Short Stories by-
• Sarah Orne Jewett: A White Heron
• Edgar Allen Poe: The Purloined Letter (This one is not scary, if you're concerned about that.)
• Guy de Maupassant: The Diamond Necklace
• O. Henry: The Ransom of Red Chief
• Eudora Welty: A Worn Path
• James Thurber: The Secret Life of Walter Mitty

Unit 2: Around the World in Eighty Days by Jules Verne
Honors: 20,000 Leagues Under the Sea by Jules Verne

Unit 3: A Connecticut Yankee in King Arthur's Court by Mark Twain
Honors: The Prince and the Pauper by Mark Twain

Unit 4: Jane Eyre by Charlotte Brontë
Honors: Shirley or Villette by Charlotte Brontë

Unit 5: Pygmalion by George Bernard Shaw
Honors: Murder in the Cathedral by T.S. Eliot

Unit 6: Treasure Island by Robert Louis Stevenson
Honors: Kidnapped by Robert Louis Stevenson

Unit 7: Animal Farm by George Orwell
Honors: 1984 by George Orwell

Unit 8: The Tempest by William Shakespeare
Honors: A Midsummer Night's Dream by William Shakespeare

Unit 9: Gulliver's Travels by Jonathan Swift
Honors: The Pilgrim's Progress by John Bunyan

*Texts listed are focus texts only. Context readings are also included.
Other Products:
~Transcripts Made Easy
~Conquer the Test- SAT Prep
~Grammar Made Easy
~Spelling Made Easy
~Workshops, Articles, and MUCH more!
Our Thoughts:
I really like this product. Now, keep in mind that

Unicorn

will be 12 in February and is in the 6th Grade. She is an excellent reader and writer. She reads at a High School level and writes above grade level as well. Excellence in Literature is definitely for students at the High School level. We didn't get as far into the text as I would have liked but it was far enough to know that we will continue using it. I love that the format is flexible enough to be a 1-year curriculum or to go at your own pace. You can also do the units in any order you like. I also like that there are sample papers as well as formats for the papers so parents and students will know exactly how to do the papers and what is expected in each one. While I am going through this text with Unicorn (because of her age), it is geared toward the student and encourages independent learning. Compared to my Honor's English Courses this course (even if you don't do the honors option) is much more comprehensive and is very much like my College courses. Unicorn is enjoying this course as well. She likes reading novels and writing papers that challenge her.
Click here to see what my Crew Mates thought of Introduction to Literature!
{Disclaimer: I received the e-book version of Introduction to Literature in exchange for my honest review. All opinions are my own and I received no other compensation.}