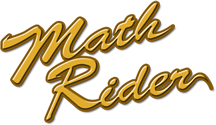 We have been given the opportunity to review a math facts game called Math Rider (personal edition version 3). Math Rider is a simple yet effective way for students to learn their math facts (something that seems to be difficult in this house)!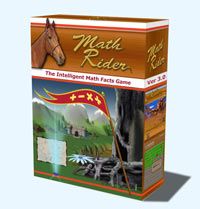 Addition, Subtraction, Multiplication and Division are all included. For each operation there are 3 levels (easy, medium and advanced). Each level is called a quest. At the beginning of each quest, you and your horse Shadow are given a challenge. To complete the quest successfully you must obtain a certain level of fact mastery. Below is a sample screenshot of a ride. The rider and his/her horse are on the bottom left and the facts appear on the bottom right of the screen. The background is pretty simple to as not to be a distraction.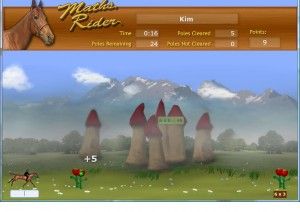 As you complete each ride (fact practice) you move through the quests and learn the facts. Below is a sample screenshot of facts that have been mastered.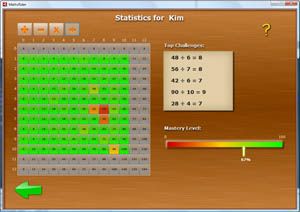 The Basics
~Grades 2+ (ages 6+)
~$49.95 (currently on sale for $37)
~Download (Internet not required for game play)
~Up to 8 riders/users (riders can be deleted and replaced with new riders)
~FAQ

Our Thoughts
~

Unicorn

(12) loves it! I love that she loves it. She struggles with her math facts and always has. She no longer fights me when I ask her to practice her facts. In fact, she often asks to "play" Math Rider!
~

Ladybug

(5) also enjoye Math Rider. She gets a little frustrated because she want to learn her facts and move on to new quests but she is not ready for the advanced levels of addition or for subtraction, multiplication or division.
~I like that the game adapts to how fast a player types and that is has multiple levels. I also really like that there is just enough animation to keep kids interested without being distracting. In fact, the only thing that I think would make it better is to have one more level (at least at the addition and subtraction levels) for younger students. However, it is awesome the way it is!
Click here to read what my Crew Mates thought of Math Rider.
{Disclaimer: I was given a trial subscription to Math Rider in exchange for my honest opinion. No other compensation was received and all opinions are my own.}