My kids LOVE music. I would love to be able to give them private music lessons but that just isn't in the budget. As a member of the TOS Crew I was given a 3 month online subscription to KinderBach. KinderBach is an online (or DVD) based piano curriculum for children ages 3-7 (although my 12 year old doesn't seem to mind watching it with her younger siblings)!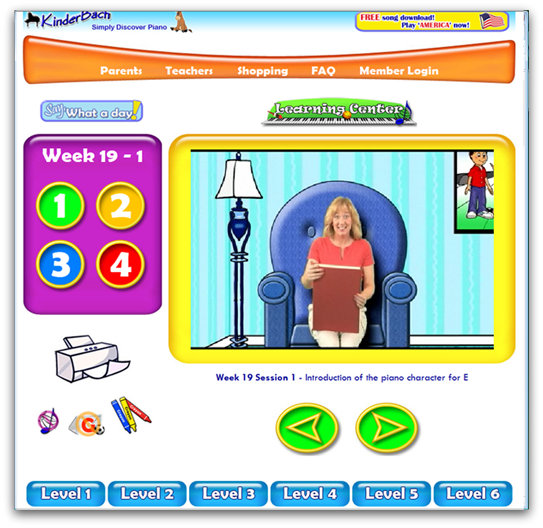 KinderBach is set up with 4 weekly lessons. Currently they have 60 weeks worth of lessons. Each week there are a variety of activities as well. There is very little teacher prep...just print any needed activities, login (or pop in the DVD) and you are ready!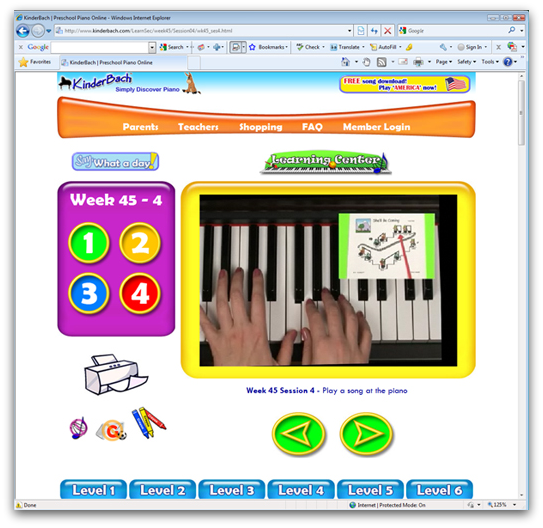 Online lessons are $7.95 per month per family! DVD packages start at just $40.45! Click here to order! How about a coupon code to sweeten the deal? Just enter TOScrew2012 to receive 30% off your order (homeschool, classroom, online or DVD). The code is good until the end of 2012!
You don't need an expensive piano or keyboard. Any keyboard (with at least 33 keys) will do. (HINT: Check ebay)!
Monkey

and

Ladybug

really enjoyed the lessons! They ask to see Dodi (the main character) all the time. They are also retaining what they are learning!

Unicorn

also is learning and retaining the information but she is a little old for the program. Depending on the maturity of the child you could use KinderBach for children as old as 9 or 10 but I wouldn't purchase it just for them, I would only purchase it for them if there were younger siblings around to benefit as well or if they had special needs.
I think KinderBach is a great way to get some beginning piano lessons for my children while I determine if there is a desire among them for private lessons. It will also give me time to determine if we should be saving for a piano!
Click here to see what my Crew Mates think of KinderBach.
{Disclaimer: I received a 3 month subscription to KinderBach in exchange for my honest opinion. I received no other compensation and all opinions are my own.}