We have recently had the opportunity to review K5Learning.com in our home. As the name implies it is geared for grades Kindergarten through 5th. However, all 3 of my children were able to use and benefit from it. I had both Unicorn and

Ladybug

take the placement tests.

Unicorn

tested out of most of the reading lessons (everything except the comprehension which she tested into late 5th grade) and tested all over the board for math (I was not surprised as this is her weakness).

Ladybug

tested into the mid- to high first grade level in both math and reading.

Monkey

just started at the beginning as he is only 3 years 10 months old.
Sample Math Lesson Level 5
K5 Learning
has a
set curriculum
however, you are able to assign lessons to your child. They also have math fact and spelling practice (you can use your own spelling words too).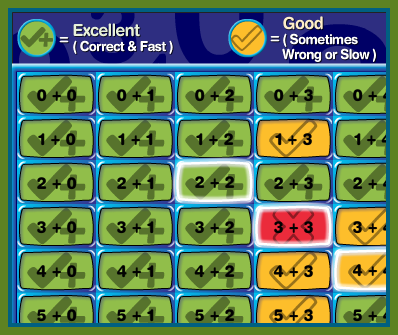 Sample Math Facts Mastery
The Assessment reports are fairly easy to read and display the information in a couple ways (see below). I was not too surprised by my girls' results. Although I did expect
Unicorn
to do better in the comprehension portion. The assessments are used to determine your child's placement and to develop a
customized program
.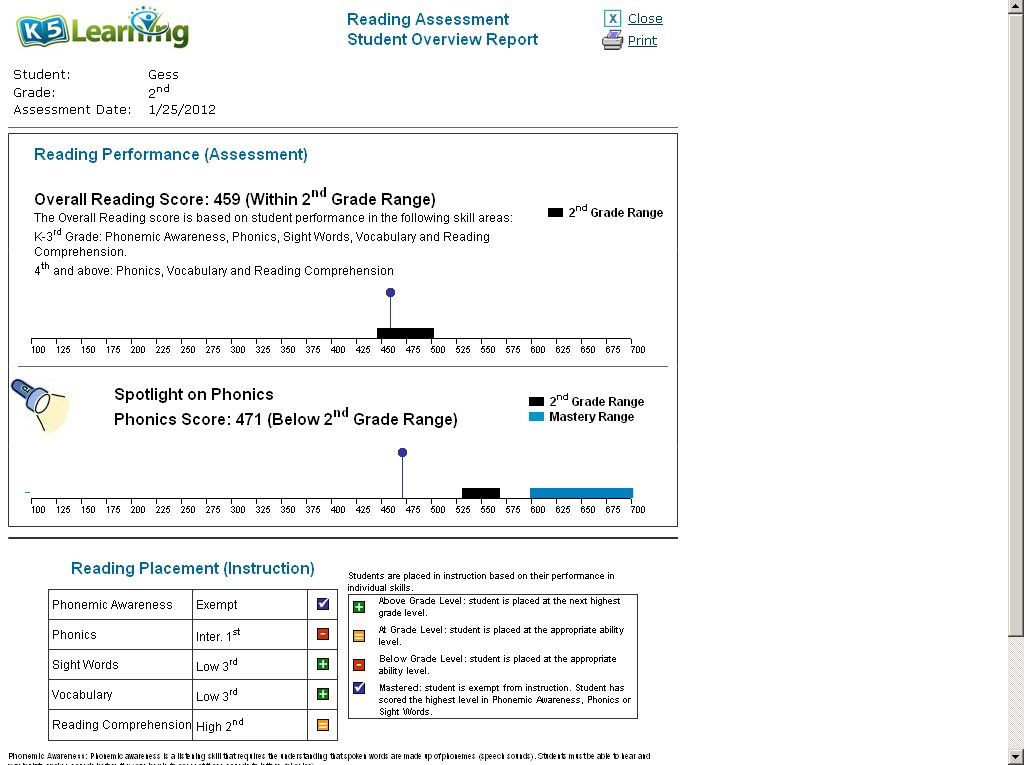 Sample Assessment Results
PROS
~Student's assessed and program created based on results
~No ads, chats, etc. to distract children
~Easy for children to navigate and use independently
~Parent reports
~100% online (no downloads) :)
~14-day FREE Trial
~discount for multiple children
~lessons are 5-10 minutes long
CONS
~It did take a while for content to get challenging after the initial assessment
~Even with the discount program can get pricy if used as a supplemental curriculum
~$25/mo. 1st child ($15/mo. ea. additional child)
~$199/yr. 1st child ($129/yr. ea. additional child)
MY THOUGHTS
I like that
K5 Learning
is focused on the content not on how "fancy" they can make their site. I like that the graphics are simple and that the questions are read aloud for young readers. All my children enjoyed K5.
Monkey
gets mad when we don't "do math" every day.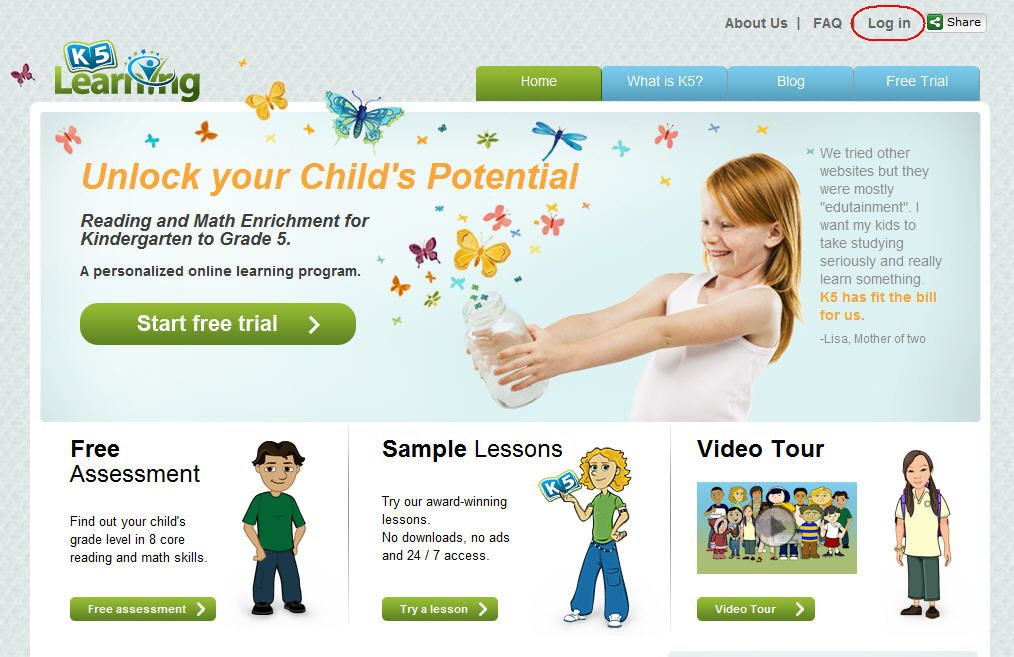 Click here to read what my Crew Mates are saying about K5 Learning.
{Disclaimer: I received a 2 month subscription to K5 Learning in exchange for my honest review. I received no other compensation and all opinions are my own.}