My kids LOVE to build forts! No really, they LOVE it.

Ladybug

is the queen of fort building in our house. Everyday she would take the covers off her bed and build a fort to play in and every night I would have to take the fort apart and make her bed...that is until we were blessed to review the Toydle fort!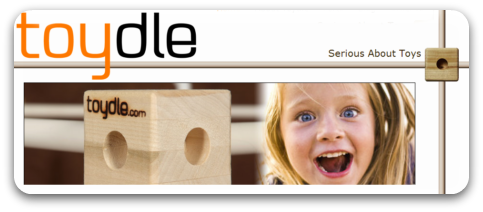 Toydle is an American Company (Boise, Idaho) that makes and sells quality forts (see photo).
They have two forts: The Toydle Fort (shown above and also the one we reviewed) for $149 and The BIG Toydle Fort for $229.99 (click here to order).
From the Toydle website:
All Toydle Forts are constructed with:
Hand made wooden blocks 3" sq. made with high quality, laminated poplar.
High Quality PVC tubes 29" long & 1/2in wide.
All Toydle Forts include an industrial strength storage bag.
All Toydle Forts include clips to help secure your sheets and blankets.
Our Forts are the strongest, longest lasting, and highest quality forts you will find anywhere! And we'll back that up with an Unlimited Warrantee! No one else even comes close to what we offer!
PROS
~High
quality
~
Easy
to use
~
Fun
for the
ENTIRE
family
~Don't have to take it down
EVERY
night
~Can be put together many different ways
~My kids
LOVE
it
CONS
~Price (but worth it)
This was the last present that we opened Christmas morning and immediately upon opening it the following occurred:
Final Thoughts
We had to take the fort down to bring it home but the very next day the girls built a fort again in Ladybug's room and it has been up ever since. It is the only "toy" from Christmas that has been used
EVERY
day since. They play dolls, games, everything in there.
It truly is a hit!