The one after Fall Break! We took last week (Oct. 11-15) off to spend time with Daddy (he is a teacher in the local High School District) and to catch up on little projects around the house.
~Family Accomplishments~
~Sarted a new Responsibility Program (chores/behavior)
~Continued memorizing Article of Faith 5
~Continued reading Little House in the Big Woods
~Unicorn, Ladybug and I went to "Beauty and the Beast" the musical on Saturday
~Completed our 52nd day of school
~Began to "play" with photos on Photobucket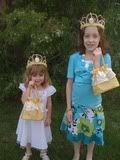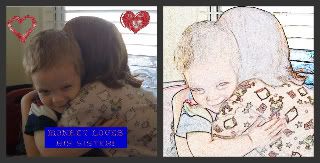 ~Unicorn's Accomplishments~
~Finished
Hands-on Church History
from Discover the Scriptures
~Finished another story in
Dreambox
math (16 more lessons for a total of 154 lessons and 6 stories and 35 hours)
~Continues to do well in
RosettaStone
Latin 94%
~Completed lesson 6 in
TTL4
with 28 WPM and 97% Accuracy
~Finished
Will You Sign Here, John Hancock?
~Finished
The 39 Clues Book 1: The Maze of Bones
~Purchased an eReader with her OWN money that she has been saving for over a year!
~Is working on a Butterfly Notebook to go along with the caterpillars we have that are currently in the chrysalis phase of metamorphosis.
~Went with Grandma Tuesday night to see a special showing of
The Sound of Music
in Theaters! They had a blast!
~Helped with the preschool activities (made her own leaf bug drawing)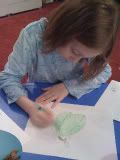 ~Ladybug's Accomplishments~
~Watched a caterpillar spin a chrysalis
~Made a spider web
~Made an ant hill
~Wrote in her journal ("L" and a Leaf bug)
~Completed a Butterfly puzzle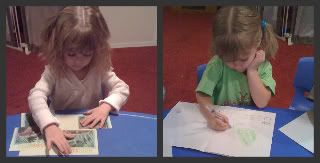 ~Monkey's Accomplishments~
~Made a spider web
~Made an ant hill
~Came to preschool 2 out of 3 days!